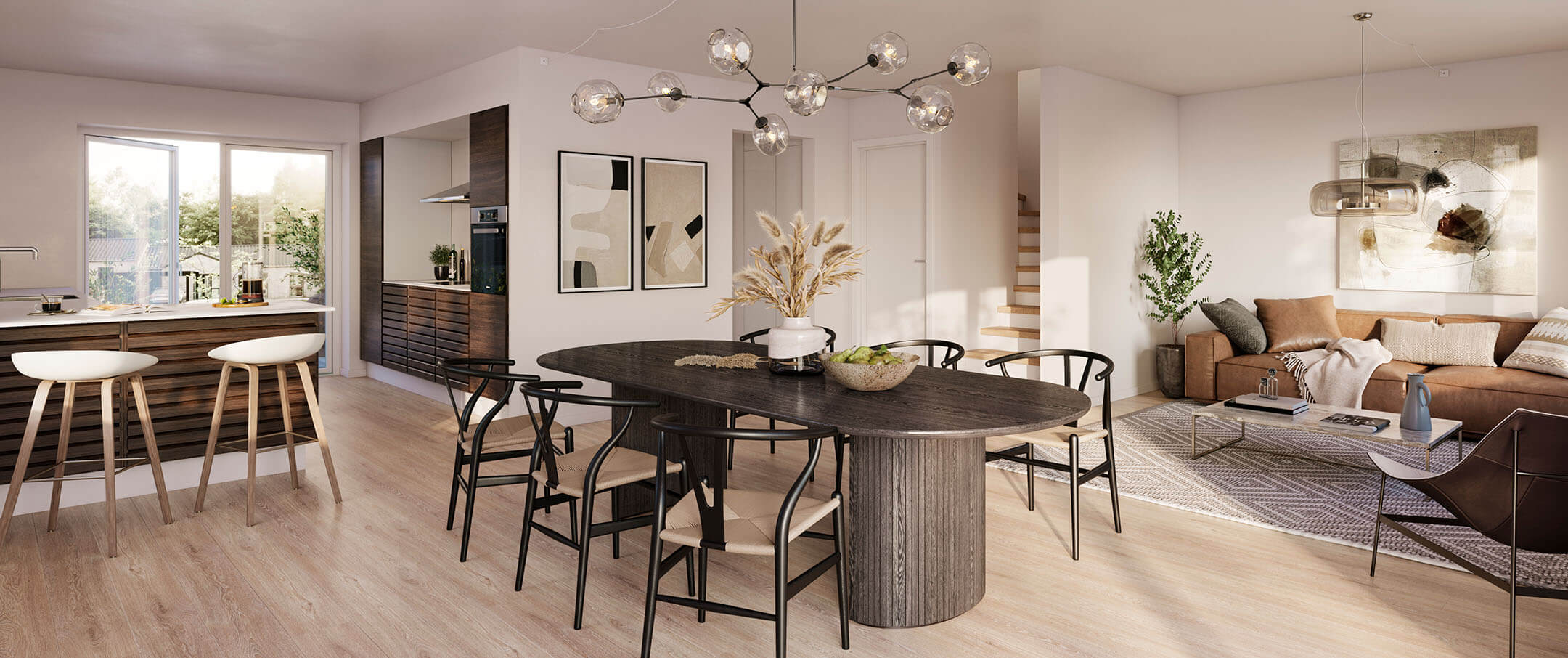 We have a wide range of products covering all types of 3D presentations tools. We stay ahead of the market so we can offer our clients all the latest features and great quality products.
3D STILL IMAGES
Still images are powerful.! Freezing a specific moment to capture a moment in time allowing the viewer to slow down and think and wonder and reflect. Stills allow for greater emphasis and may have less distracting elements
3D ANIMATIONS
They are proven to be the best means of introduction because they quickly capture the attention of your audience, while delivering your message in a engaging and informative way. They are short, entertaining and concise.
VIRTUAL REALITY - INTERACTIVE TOURS
Virtual reality has numerous benefits in the field of architecture and designing. The feeling of designs turning into reality provided by VR benefits the end-users to make decision-making quicker.
INTERACTIVE 3D VIEWERS FOR REALESTATE

Interactive 3D viewers for Real Estate gives your customers the opportunity to interact with the project and give the audience useful information and reservation capabilities.
PRODUCT VISUALIZATIONS
3D product visualization also offers you new and exciting opportunities to better promote your products. Offering your clients the ability to better envision the products in different settings.
3D ISOMETRY MODELS
3D modeling is the ideal fit in many lines of businesses. It can illustrate heavy/complex/expensive products without any installation needed and be an alternative to expensive photoshoots.
When doing Real Estate marketing presentations, there is a need for 2D dokumentation. As architects we have a large knowhow in doing these types of work compared to graphic designers
2D FLOORPLANS
We create 2D floorplans for your Real Estate projects showing the customers all the detailed informations needed, for the purchase of the apartment.
2D SITEPLANS
2D siteplans shows the hole project to the customers. We build both 3D siteplans and 2D siteplans showing detailed landscape in materials or colors.
2D FACADES
If you want to make colored 2D Facade drawings or 2D Facade drawings with materials as in 3D. We create these types of drawings in excactly the way you want to display it.
Brochure and websites and other graphic material are a crucial part of the marketing of the real estate project. The material is a effective way of telling a specific story to a specific project.
BROCHURES
Printed brochures, advertisements and other marketing materials are effective tools when homes are to be sold or rented out. Some target groups find this more appealing than purely online display.
LOGO DESIGN
We create appealing logo designs that matches your real estate project. Some of the best logos manage to clearly communicate ideas and brand values in an creative, aesthetically pleasing way
WEBSITES
We build successful websites that appeal to customers with both creativity and unique details. which provide a professional approach and we use modern tools to optimize and build websites.
Video productions is an important part of the visual identity and presentation of the project. With appealing video productions you can tell a story that elsewise never would have been told.

VIDEO PRODUCTIONS
We cooperate with the talented Video producer Brian Nonbo to create stunning video productions that takes your project to a whole other level. We create branding videos, effect videos or various types of environment videos of the surroundings.
DRONE IMAGES AND VIDEO
3D images can only be as good as the photo material provided from photographers on the case. We create stunning in-house drone videos and stills. By doing this job our self, we keep an eye on them to match our 3D work afterwards. We shoot in 4K video and 8K stills, getting the highest possible resolution.
MARKETING OF REALESTATE PROJECTS
Marketing of a real estate project is a crucial part of the success with the sales. Combining high end 3D renders with effective marketing sets up your product for a success.
Online Marketing
Through our cooperation with Mortensen Media we deliver some of the most effective marketing solutions on the market. Covering all Google aspects such as SEO, Google ADS, Analyse and tracing, Remarketing etc.
Social Media
Through our cooperation with Mortensen Media we deliver Advertising on all social platforms such as Facebook, LinkedIn, and Instagram.The purpose can be to spread and strengthen the brand, find new customers, drive traffic to the website or simply strengthen the relationship with existing customers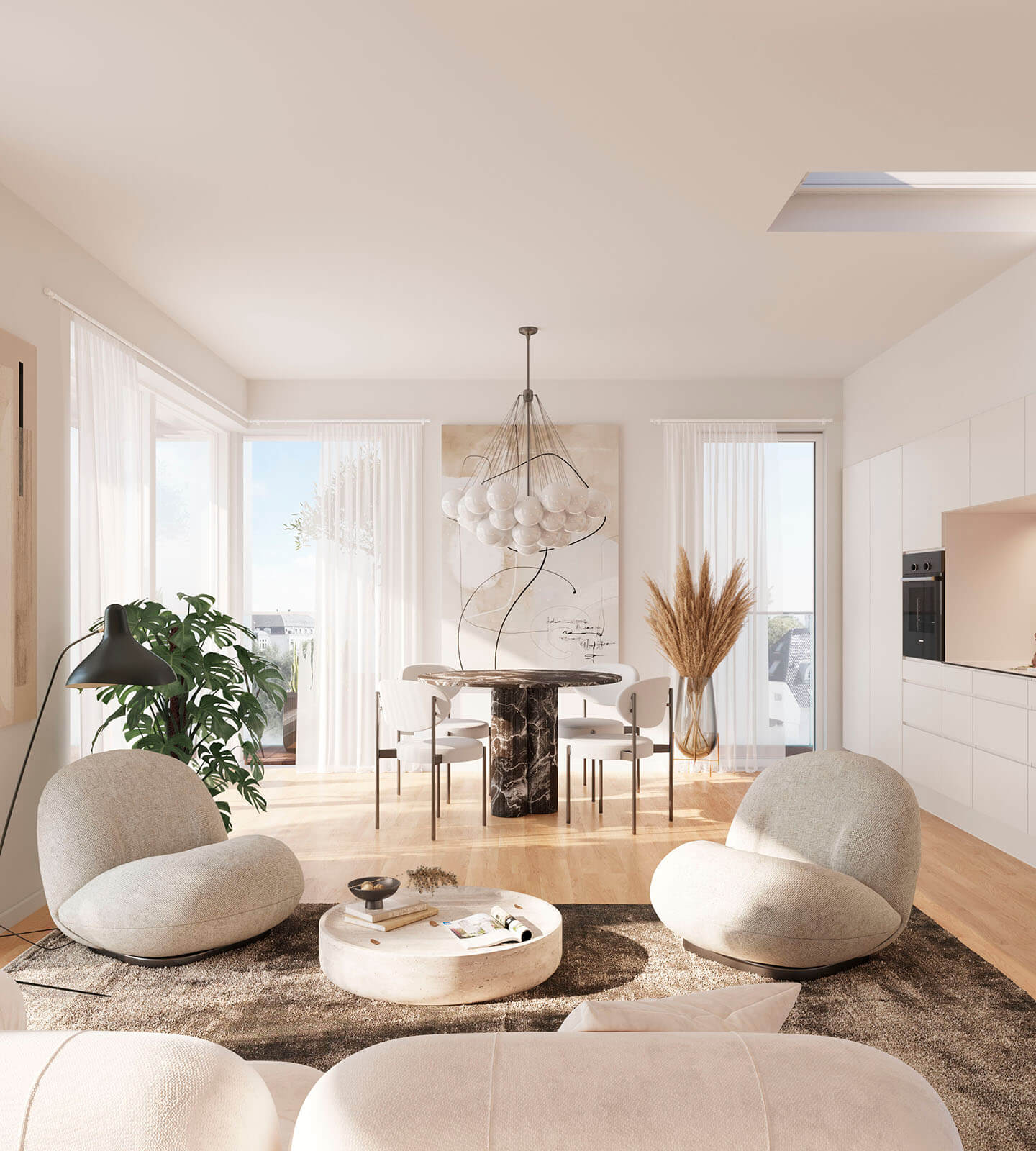 We build and activate brands through cultural insight, strategic vision, and the power of emotion across every element of its expression.
Looking for collaboration?
Kanslergade 7, 4.sal Copenhagen East
You have a job for us?
Send us an email