We have a wide range of products covering all types of 3D presentations tools. We stay ahead of the market so we can offer our clients all the latest features and great quality products.
When doing Real Estate marketing presentations, there is a need for 2D dokumentation. As architects we have a large knowhow in doing these types of work compared to graphic designers
Brochure and websites and other graphic material are a crucial part of the marketing of the real estate project. The material is a effective way of telling a specific story to a specific project.
Video productions is an important part of the visual identity and presentation of the project. With appealing video productions you can tell a story that elsewise never would have been told.

MARKETING OF REALESTATE PROJECTS
Marketing of a real estate project is a crucial part of the success with the sales. Combining high end 3D renders with effective marketing sets up your product for a success.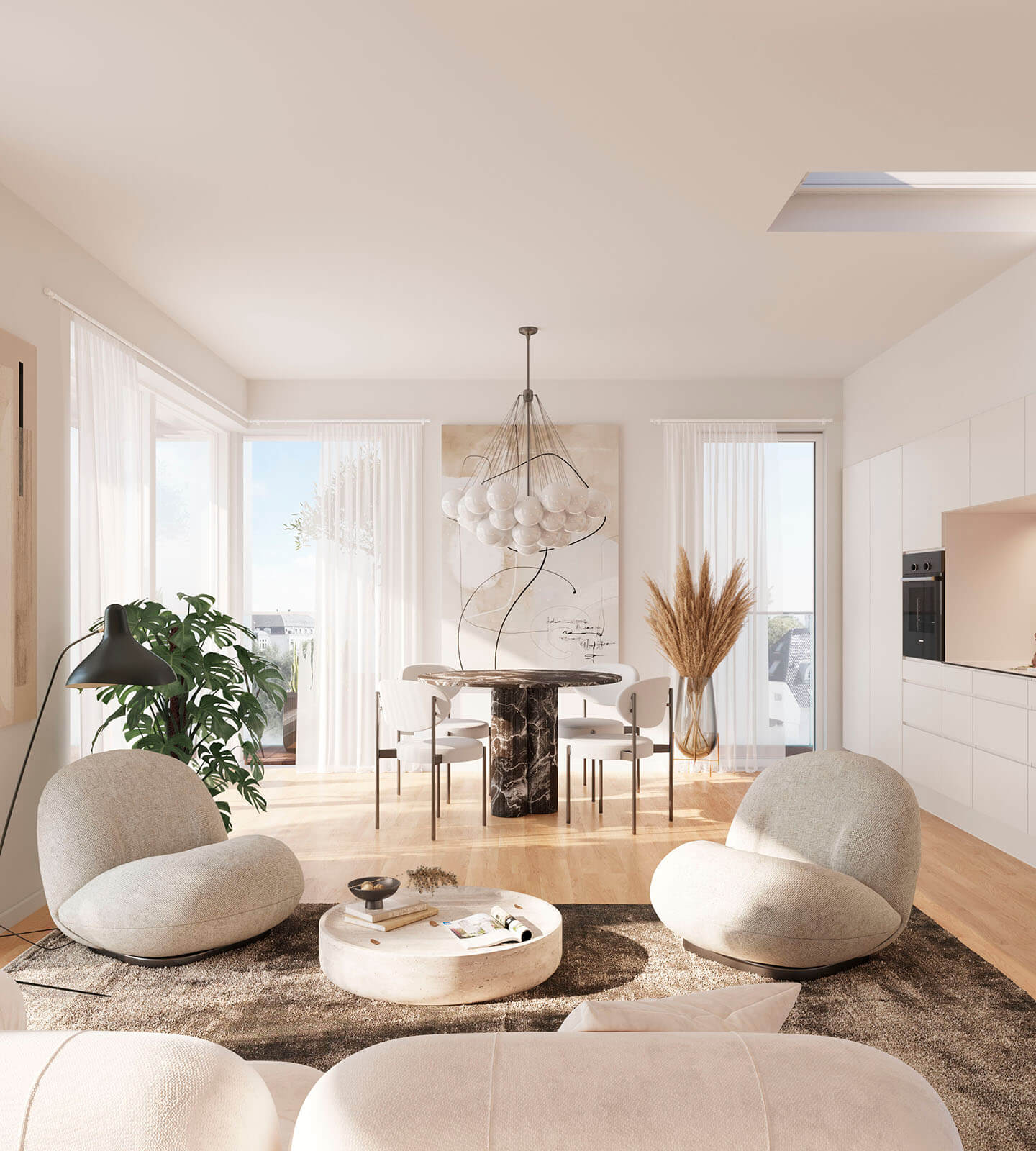 We build and activate brands through cultural insight, strategic vision, and the power of emotion across every element of its expression.
Looking for collaboration?
Kanslergade 7, 4.sal Copenhagen East
You have a job for us?
Send us an email